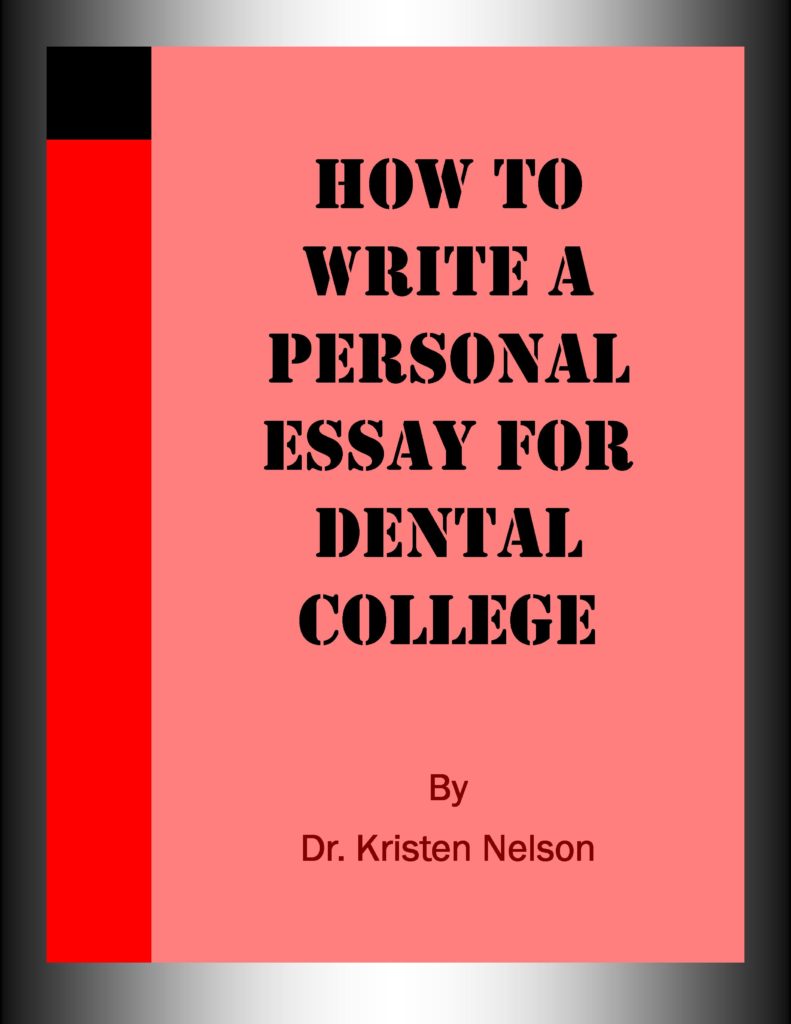 "How To Write A Personal Essay For Dental College" is a guide to writing a successful personal essay.  In addition to offering advice, "How To Write A Personal Essay for Dental College" provides 15 different templates that can be customized to fit your own history, personality and reasons for wanting to become a dentist.  For $19.99 US, you receive the following:
-Insight and advice for constructing your essay
-How to write a strong opening and hook the reader
-Tips for connecting key points
-How to finish with a strong close
-15 templates to spark your creativity for building a compelling and unique essay.  Each template addresses a different motivation for wanting to enter the oral health care field.  Applicants will find this guide a tremendous resource in writing the most important document in your career.  This guide helps you craft a unique personal statement that showcases your abilities and attributes.  It does not write the essay for you, but guides you through the process by stimulating your own creativity and imagination.
To purchase How to Write a Personal Essay for Dental College, click here or go Smashwords.com at the following urlhttp://www.smashwords.com/books/view/170782.